Reasons to sell with us
Experienced, local estate agents
Our team of experienced, friendly staff have a wealth of knowledge in the local area.
Viewings when you need them
We offer viewings (by appointment) whenever you need them, helping to fit around your lifestyle.
Open 7-days a week
We're open 7 days a week, so that we're always on hand to help!
Down to earth rates from only 0.85%*
With rates that will make you smile, you can always count on us.
*Terms & Conditions apply
Best Estate Agent Winner
We've been rated exceptional, placed within the top 5% of estate agents in the country!
Find Out More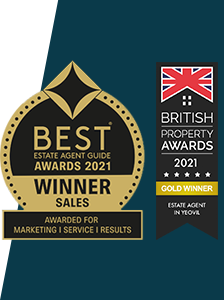 We're proud to have donated over £40,000 to our supported charities.
A portion of every sale that we make is donated to our supported charities every quarter.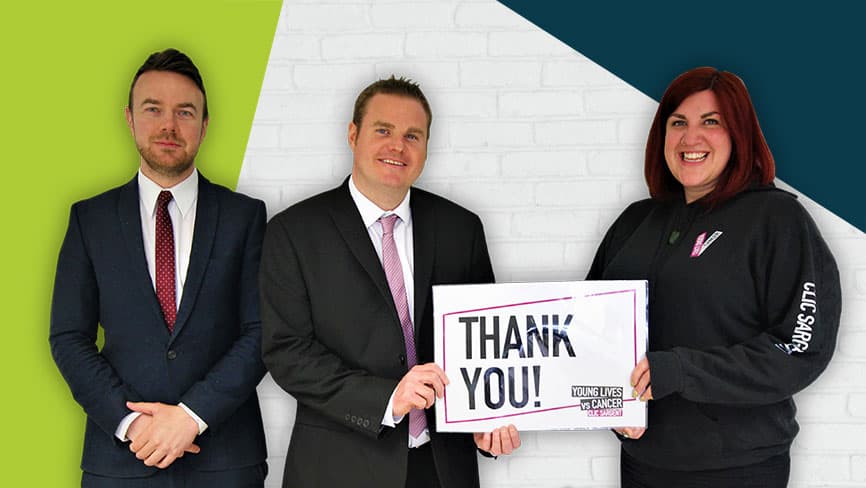 We come highly recommended
Fantastic service, used before and will use again. Special mention to Matthew, can't speak highly enough of his approach and handling of things.

Philip Carter
20:29 11 Aug 22
Very good and professional service. Very responsive to messages and phone calls while we purchased a property they were selling

Charlotte Healey
12:02 29 Jul 22
Towers Will recently dealt with our purchase and we couldn't recommend them enough. The team was friendly and professional throughout the entire process and they were always on hand to answer any questions we had. Not only that, they were constantly chasing things through for us and without them, I don't think we would have made our deadline! Thank you team!

Eloise Jakeman
09:40 28 Jul 22
We cannot thank Towers Wills team enough for the support, commitment, extensive knowledge and customer care they provided throughout our house sale and purchase. Our purchase was not a straightforward buy and Towers Wills kept the communication between each party up to date. They went the extra mile when required to keep the sale and purchase moving forward and we believe without their support and willingness to follow up queries our house move would have taken even longer or may not have even completed.

Sue Edmonds
14:32 05 Jul 22

Very knowledgeable and honest

Teresa Callow
18:39 28 Apr 22
Very experienced and dedicated team, was happy throughout the whole process of selling.

Sarah Moore
15:14 28 Apr 22
Tower Wills have been and are an absolutepleasure to deal with. I cannot sing their praises loudly enough. They are estate agents with a total difference. Polite, understanding, kind, efficient! They operate on a basis is no hype, total honestly, no manipulation! If ever I am in the position of selling my house again, there are no other agents that I would even consider. All my thanks go to Matthew Byrne and his team for their amazing service.

Jane Quast
15:43 25 Mar 22
3rd time using TowersWills to either buy or sell. Faultless service received every time. Proactive, professional and competitive, what more could you ask for.

Nikki Trevett
13:38 28 Feb 22
Every member of staff were so professional and kind through the whole process. Highly recommend them.

Even as a purchaser Towers Wills have been great from start to finish. Polite and professional, finding the balance between giving enough space to look around a property without scrutiny or feeling pressured but being available to answer any questions. Throughout the transaction the staff at Towers Wills have been friendly and approachable, efficiently seeking answers to questions and effectively driving the sale when solicitors were perhaps not performing as diligently as they should be. Fantastic service and have been a reassuring presence in the process especially over the past 6 weeks. Highly recommended.

Tammy Hannon
12:37 10 Feb 22
Great service with excellent communication. All staff were very friendly and experienced!!!

Garry Bullock
12:13 10 Feb 22
Having to sell a property is often traumatic and complicated. However trying to sell a home following the death of a parent is even more stressful. I was so lucky to have been recommended Tower Wills. They have been kind, supportive and highly professional. No matter what the difficulty was they have offered solutions and gone the extra mile. I cannot thank Hamish and Kirk enough for a truly excellent service. It is without any reservation that I would recommend them.

Dawn Rumley
17:16 02 Feb 22

kevin leigh
10:04 24 Jan 22
Would highly recommend Towers Wills if you are looking to sell your property. Extremely helpful from start to finish in order to give us the best deal possible and to help the process run as smoothly as possible

Will Hunns
12:57 13 Jan 22
We bought our house back in 2020 and have totally renovated it, and Kirk came back recently as we wanted to get a valuation based upon the work that we had carried out. If your looking for an Estate agent which is professional, understanding, helpful and of a high quality, then look no further. Kirk and his Team are all so helpful and go out of their way to assist in anyway they can. I want to say a personal Thank you you Kirk for all your help and support, we can't thank you enough, If i could give 10 stars on Towers Wills i would.Thank you again Kirk & Towers Wills for everything.Sharon & Jon

Sharon Taylor
22:16 23 Nov 21
Very impressed from first meeting Kirk. Little did we know a simple transaction would take so long! Kirk was brilliant and supportive all the way through and I highly recommend Towers Wills.Huge thanks to all in the office, but Kirk was the star of the show!

Barbara Ward
15:49 19 Nov 21
Recently purchased our first house and couldn't recommend Tower Wills enough. Got us in for a viewing as soon as the property went on the market. Howard really went above and beyond for us as first time buyers and made the whole process less stressful. Very friendly and professional service from everyone we met from Tower Wills. Kept us informed throughout the whole process and gave us constant guidance all the way to completion.

Alana Fraiz-Brown
16:35 10 Oct 21
The best Estate Agent in the area by a country mile. Look no further, you won't be disappointed!

phillip manning
15:32 06 Oct 21
Definitely the *Go to* agent in town. Extremely helpful in every way possible.Thanks again!

Alice Bessell
21:02 19 Aug 21
Local business with a friendly approach

Tracy Bligdon
13:45 25 Jun 21
Very professional and a refreshing approach to property sale.Matthew was always available to discuss any issue during the marketing of the property, definitely recommend this company.Not all agents are the same !Terry Powell

Janet Powell
11:28 25 Jun 21
Sold through Towers where others failed, professional and friendly service, always response to enquiries promply.

Nigel Stephens
14:00 28 May 21
Cant recommended Towers Wills enough. They are very professional and friendly from start to finish, all the best for the future.

Excellent , professional and friendly service. Would highly recommend.

Elaine Sibley
15:34 27 Apr 21
Friendly & professional service. Sold with Towers Wills for a much higher price than another agents valuation. I can see why they are the "go to" agent in the town. Thank you.

paul maxwell
16:13 22 Apr 21

George Thomas
11:32 03 Mar 21
Have to say a big thank you to Howard and Kirk and there team for selling our house so quick.They know the market so well and sold our property for the price that we wanted. We also told them what we were looking for in our next home to which they delivered.Would definitely use in the future if we ever decide to move again.

Dustin Perry
22:02 28 Feb 21

Darryn Knowles
16:56 13 Feb 21

Tim Pedrick
06:51 03 Feb 21
Kirk and Matthew were great in helping us buy our first home. They kept us informed and were readily available to answer any questions or queries we had in relation to the process and timescales. Overall I would definitely recommend Towers Wills services to anyone looking to buy or sell a property in the area.

Jake Hayes
10:38 15 Jan 21

Karen Buzza
20:33 14 Jan 21
Highly recommended. I felt very well supported throughout a difficult sale. Howard tirelessly pursued issues within the chain and kept me updated so that completion was achieved within specified timescales. Delighted with the service and would not hesitate to use Towers and Wills again.

Karen Horsfield
09:14 23 Dec 20
From day 1 Towers Wills were honest and transparent. They Communicated really well throughout and were available more than just standard office hours, which made a significant difference to pushing things along quickly within the chain.Howard really was the driving force behind making things happen across the chain and really made the difference. Absolutely went the extra mile to make things work.

gareth bennett
20:31 15 Dec 20
Highly recommend Towers Wills! They have been great throughout my whole sale and purchase. It's been tough through Covid but they have continued working and going above and beyond to ensure the sale went through! They are very competitively priced and work with fantastic solicitors so you have it all under one roof! I have recommended to friends already who have instructed them and sold! I sold in one day!!

Delete Account
16:17 15 Dec 20

Josh Holder
16:57 09 Dec 20
Incredibly helpful and responsive to all of our queries (no matter how big or small) and definitely made a huge difference to our first house purchase. We can't thank Tower Wills enough for making the whole process less stressful and a more enjoyable experience. Cannot recommend enough!

Lucie Moore
09:33 01 Dec 20
Very professional but also friendly and welcoming. They worked hard under extreme circumstances with the pandemic and our sale and purchase with them was great.

Jemma Birley
20:58 26 Nov 20
Brilliant customer service, would definitely use again.

Ocean Nightsky
19:46 25 Nov 20

Katie Rice
07:40 20 Nov 20
All members are the teams were always super helpful and available whenever we needed something. No issue was too big. We had a few issues once moved in and the team were still super helpful and were happy to sort anything they needed. Always at the end of the phone and nothing is too much hassle.

Martine Johns
11:14 19 Nov 20

Thomas Maunder
23:37 17 Nov 20
TowersWills were excellent from start to finish and made selling a house during the current pandemic easy, We would highly recommend them and they even used their charity donation from our house sale towards the Xmas raffle at our boys school. A very nice touch

Jon Ritchie
22:40 17 Nov 20

Nick Burton
17:45 17 Nov 20

James Green
20:33 11 Nov 20
I have never sold a house before and wasn't sure of the process but Towers Wills explained everything so clearly and had the best and fair pricing structure on the local market. Wasn't sure the house would even sell in this current climate but had an offer on the first viewing 3 days after the property was advertised online. I especially liked the video tour.

Jacqueline Kimmett
16:09 11 Nov 20
Towers Wills were incredibly easy to use. From the initial viewing to the handing over of the keys, we were kept updated. Great experience.

Jack Webster
14:45 11 Nov 20
A huge thank you to all the team at Towers Wills!Friendly, Professional and Attentive service. Great communication throughout.Thank you

Ricky Jackson
12:04 27 Oct 20
This estate agent was selling the house I purchased but I had a number of questions I wanted answered. Howard was extremely helpful and got back to me on every query ( despite there being a fair few of these).Their customer service is excellent and I would highly recommend.

Mike Flindell
09:31 21 Sep 20
Excellent service from Howard & Kirk. We recently sold our property with them and received first class customer service from start to finish. They were always very accommodating, very professional and extremely helpful. They kept us up to date regularly especially during Lock down & chased on my behalf making the sale of the property as stress free and problem free as they could. They had our best interest at heart and made us feel valued. Thank you Paul & Clair

Paul Shortland
05:46 22 Aug 20
We recently sold our house with Towers Wills and couldn't be happier with the service we received. Incredibly professional and refreshingly honest. We can't recommend TW highly enough.

Nathan Rowe
15:55 05 Aug 20
We have recently sold our house through Towers Wills. They were very professional throughout, always attentive and happy to help. Everyone who represents Towers Wills is super friendly and enthusiastic and a pleasure to deal with.Thank you so much to all of the team! :-)Kirk and Joanna Shortland

Joanna Shortland
20:51 09 Jun 20

Ray Spiller
09:02 23 May 20
I Would Thoroughly Recommend Towers Wills To.Any one Thinking Of Selling Their Home Very Professional & Friendly Help & AdviceThankyou

JEAN JONES
18:46 12 Mar 20
Thank you Howard, Kirk and Carla for all your help with our house sale!

Joyce C (JS)
10:11 24 Feb 20
Great staff, very helpful

Mark Romans
17:39 29 Jan 20
Recieved amazing service when purchasing a property via towers wills. Really couldnt have asked for more.

Easy to contact and always kept us up to date with proceedings. Friendly and professional!!

Holly Dipper
20:37 21 Jan 20

Laura Lloyd
12:30 19 Jan 20
Excellent agent. Just bought a property with them in Yeovil with a faultless service. They also recommended a great solicitors that we used in the area who did a very good job.Profession, reliable and friendly.Was a pleasure going through them.

Robert Constable
13:11 06 Jan 20
We would like to thank Kirk, Howard and the team for their advice and professionalism. We would highly recommend.Thank you again for everything, Mark and Helen

Mark Lambden
22:11 17 Dec 19
We cannot recommend Kirk and Howard highly enough. They found a buyer for our house within a few days and were professional, committed and extremely helpful throughout the entire process. Nothing was too much trouble - they were always polite and courteous and we would not hesitate to use them again. Excellent, 5 star service. Thank you very much.

Deborah Tacon
16:27 15 Dec 19

joe gilham
15:24 10 Dec 19
Fantastic agents who helped us every step of the way with our purchase and sell, nothing was too much trouble. Highly recommended, would definitely use them again.

Katharine Green
13:41 10 Dec 19
How refreshing to deal with estate agents who are open, straight-talking, friendly and reliable. No sales banter, but a deep knowledge of property in the area and a genuine commitment to match the right people with the right place. Worthy of high praise and a strong recommendation for excellent service.

will sloan
11:09 09 Dec 19
My wife and I used Towers Will to purchase our first house this year and I can say that the service we received was absolutely fantastic, to anyone who is looking to purchase a house keep an eye out for these guys, absolutely brilliant.

Thomas Phillips
13:20 28 Nov 19
I would like to thank Towers Wills for helping me with the sale of my home. Howard was lovely no pressure helping me through each process, the service I received was 5 star and would recommend anyone selling their home to choose Tower Wills.

Denise Makepeace
15:56 14 Nov 19
Excellent service. Pleasant and always avaliable and happy to help. They have excellent local knowledge and present themselves very well. Do you of another estate agency that make generous donations to charity? Thank you to the team. We sold in less than a week.

Jennifer Schina
18:02 13 Nov 19
Excellent agent, very highly recommended!

Neil Andrew
14:57 11 Nov 19
Friendly and professional throughout our purchase. Would highly recommend their services.


Michele Burrows
21:11 17 Sep 19
I have moved many times in the past due to my employers requirements. Now retired my wife and I wanted a smaller garden. Kirk and Howard were excellent throughout. They achieved a great price for our sale and we were very happy with the price we paid for our new property. Words like attentive, responsive and helpful at all times are applicable when one deals with them. They provide an excellent professional service at a very competitive rate.

David Staddon
19:09 09 Aug 19
I required an evaluation of my property for a mortgage renewal, I asked several agencies to help me with this and was only helped by TowerWills who to be honest made it effortless and seemed very happy to help.Howard was the agent that turned up and was very complimentary about our property and the building works we have had carried out. I was impressed with his honesty and his evaluation to me seemed very reasonable and I was very happy with the result. If we choose to sell our property there is no doubt who I would use as I would feel very confident in TowerWills trying there hardest to get the best out of my situation for me. 10/10 thank you

Very pleased with our sale using Towers Wills, they sold our bungalow in 5 days. Both Kirk and Howard are professional and very enthusiastic, they also give part of their fee to charity. They are very reasonably priced. We happily recommend them to anyone looking for an estate agent. Thank you Kirk and Howard. Les and Cheryl Green

Cheryl Green
13:59 03 Apr 19
Howard & Kirk were absolutely brilliant, they sold our house in 4 days (that had previously been with another agent and not sold for 10 months!!)Both of them were so helpful and understanding the whole way through the process.We would not consider or recommend any other estate agent in the future.Thank you!!!

tora ludbrook
10:42 02 Apr 19
I just brought my first house through Towers and Wills and they were brilliant from start to finish

Mike Willshere
16:56 31 Mar 19
Both Howard and Kirk were brilliant, very helpful, friendly and professional, from the house viewings to delivering the keys! Absolute pleasure!

Danielle Millward
16:10 31 Mar 19
I can't recommend Towers Wills enough. The support they have given us as first time house buyers has made the process much less stressful. Always happy to help; lovely friendly people. They really go the extra mile - Thank you Howard and Kirk

India Carpenter
21:05 27 Mar 19
Have just sold our house through Tower Wills. Can not praise them highly enough, very professional at all stages keeping us up to date regularly., Would recommend to anyone without hesitation.

BILL MITCHELL
19:23 26 Mar 19
Kirk and Howard worked really hard to sell my house at a good price . They are professional knowledgeable and I would happily use them in the future .

Theresa England
10:49 22 Mar 19
We would like to say a massive thank you to Kirk and Howard. I would highly recomend thier services as buying with them was made extremely easy. We look forward to working with the again soon. Andrew and Taya

Amazing guys! Sold our house within 2 days and for 10k over what we were expecting. Both lovely people and worked very hard to chase solicitors for us. I cannot recommend highly enough! They really did go above and beyond.

Rebecca Blake
18:18 19 Dec 18
Great service, friendly and extremely helpful when we were selling our house. Would 100% recommend to anyone selling or buying a house. They made are experience stress free which was much appreciated.

Megan Knight
09:44 27 Nov 18
We found Kirk and Howard very pleasant and helpful, and their willingness to keep us informed of the progress of our purchase was much appreciated. We were very impressed with Towers Wills' professionalism.

Vivien Walters
18:45 23 Oct 18
Kirk & Howard's level of service from start to finish was top class and even found a buyer for our house within a couple of days.Great communication throughout the whole process, no matter the day or time.Kirk & Howard were the only estate agents that really understood the requirements we had for our house search. They were a massive help in us trying to find a new house and didn't just send us every house they had up for sale like the other estate agents did.

Aaron Purnell
07:30 20 Oct 18
Howard and Kirk are fantastic and showed great commitment and enthusiasm during our house sale. They provided excellent communication throughout and kept our chain going through difficult times. Amazing work ethos and would 100% recommend🌟🌟🌟🌟🌟

Alison Allonby
05:35 05 Oct 18
Really impressed with communication from Kirk and Howard, able to get hold of them 7 days a week and after normal working hours too. Really helpful and friendly. Good service provided and arranged for everything to go smoothly. Thanks guys.

chris collins
10:05 11 Sep 18
Great estate agent. Organised viewings for me, working around my work commitments. Always on the end of the phone to deal with queries (phoned or emailed me back promptly when they needed to). Came across Kirk in the past also when looking to sell and found his market appraisal honest & fair. He has a great wealth of experience on Ywocil& surrounding areas. Would recommend.

Laura Hide
15:55 07 Sep 18
I cant thank Kirk and Howard enough. From selling our house (that had been on the market for a while!) within 24 hours. Regular updates, very friendly and professional. You can see why they are the number one estate agents around. Thankyou very much!

Peter Crabtree
11:17 04 Sep 18
Kirk and Howard were extremely helpful and professional with the sale of my late dads house, they had control of all the veiwing and nothing was ever any trouble for them and they kept us in the loop at all times which made a difficult time a lot easier.Would highly recommend and wish them all the success for the future.

Robert Turner
08:10 27 Aug 18
Tower Wills were a great choice when it came to selling my house. Were really flexible with viewings, and always kept me up to date with any interest and offers.. Would highly recommend them..

Sam Kendall
13:15 15 Aug 18
Exceptionally happy with Kirk and Howard at Tower and Wills, we were buying a property out of the area to our previous home and Kirk went out of his way to make everything as easy as possible, arranging viewings at difficult times and being a great go-between when Soliciors were taking too long to get paperwork sorted. As a buyer I would strongly recommend them as a professional and truthful estate agents ( and let's be honest how often can you say that?)Should I have need of an Estate agent again I would use them without hesitation, I recommend them to all.

Wanda Armstrong-Bridges
13:55 25 Jul 18
Cant speak highly enough of both of them, they were always professional and helpful, kept us well informed of what was going on. Answered any questions we had. Would use them in the future.

Eliza McCarthy
10:44 17 Jul 18
I would highly recommend using towerwills. Both Howard and Kirk are very pleasant and always happy to help. Very professional and communication is great. Would recommend using towerwills over any other estate agent.

Lisa Fellows
10:34 14 Jul 18
Cant speak highly enough of both of them, they were always professional and helpful, its really helpful to have a estate agent that will make viewings on weekends and bank holidays. They are reachable in the evenings which is a great help and they they always phoned back unlike some of the others. Would use them in the future.

leeman2305
16:35 12 Jun 18